Main Street Tales is a blog dedicated to family travel with a focus on Disney destinations. We love traveling and helping others create magical memories with their families. You will find reviews, tips, and first hand experiences covered here at Main Street Tales.
Melissa Ulrich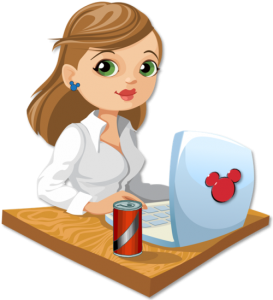 I dreamed of going to Walt Disney World as a child but I never made the trip until I was an adult. I have made up for lost time since being bitten with the Disney bug. Even before we had children, my absolute favorite vacation destination was Disney! I have done every kind of trip from adults only, romantic get aways, girls' weekends, babymoons, and family vacations with small children. Every trip to Disney is magical and something to cherish. Now that we do have children, I am seeing Disney in a whole new way. I will never forget the first time my oldest son met his pal Mickey Mouse. The look on his face was priceless. And that look made me an even bigger Disney fan. Disney magic is something everyone should experience and share.
My favorite places to stay are The Polynesian Village and Disney's Beach Club Villas. Port Orleans is a close third, both French Quarter and Riverside. Magic Kingdom is my favorite park by day and I love dining in Epcot and exploring it at night. You will always find me riding Haunted Mansion multiple times in a trip and Figment has a special place in my heart. I am so thankful we have children now so when we stand in line for the characters over and over, I can convince my husband we are doing it for them, not me! If choosing a place without a theme park for vacation, I adore Hawaii, The Eastern Caribbean, and Italy!
Prior to entering the world of Disney vacation planning, I graduated from Southern Methodist University in Dallas, Texas. I pursued a career in sales and operations management. More than a decade ago, I started my own business and never looked back. I continued to day dream of planning Disney vacations and was the go to person for years for friends. It was clear when I grew up, I wanted to be a "Disney" travel agent. I have almost as much fun planning Disney vacations as I do going to Disney. I love reading about new things happening, people's experiences, trip reports, and daydreaming about our next visit. The itinerary planning is one of my favorite parts leading up to any Disney vacation. I bring decades of professional experience to the planning of your vacation and maybe a touch of OCD for organization and details. I can't wait to use my passion for Disney to help you plan your most magical vacation yet!
Spencer Ulrich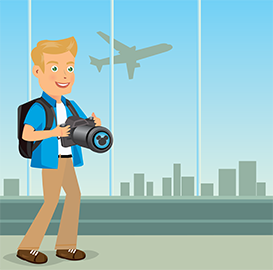 When I was eight years old my best friend went on his first trip to Disneyland. The descriptions and stories he told about a rollercoaster inside a mountain and a haunted house with real looking ghosts that float around was hard to imagine. I knew then I had to see this place. The following spring break my grandmother surprised me with a trip to Walt Disney World. When I walked onto Main Street USA I knew this was a special place like no other. My grandmother and I visited Walt Disney World annually for many years. Disney has always been my favorite vacation destination. From the eyes of a child, a teenager, college student, young adult and dad I have experienced every type of Disney Vacation. A Disney vacation is something everyone should get to experience. I would love to share my experiences with you in planning your magical Disney vacation.
Disney's Beach Club Villas and The Polynesian Village are my favorite resorts while at Walt Disney World, and I love the Grand Californian at Disneyland. Magic Kingdom is my favorite park, but I love the dining options and enjoying an adult beverage while strolling through the World Showcase at Epcot and Soarin' is my favorite ride. My favorite characters are Donald Duck and Jiminy Cricket. Germany is where you will find me when getting to travel beyond Disney.
Prior to becoming a travel agent, I worked for fourteen years in the consumer electronics industry. I am currently finishing a degree in History and have thirty one years experience exploring Disney and counting!
PR/MEDIA KIT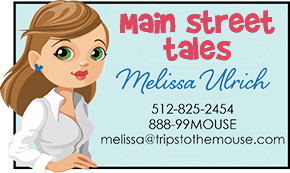 TRAVEL INDUSTRY REVIEWS
Main Street Tales is blog focused on travel of all kinds, though Disney is one of our favorite destinations. We provide the mom's and the dad's perspectives and even include the children's reviews when applicable. We help plan vacations for all demographics and destinations. If you are interested in having us review your hotel, company, or product, we are happy to do so. We will always provide an honest review but will not review destinations we have not personally experienced.
PRODUCT/EXPERIENCE REVIEWS
Our audience is primarily families who love Disney. We have done reviews from products to restaurants to experiences for ticketed events, theme parks, etc. Reviews do not have to include a discount or giveaway for our readers, but we are more than happy to organize and hold a giveaway or offer a discount along with our review. Our reviews will always be an honest review of the product or our experience.
OUR REACH
Main Street Tales' reach on social media is constantly growing. We are happy to provide a media kit with our statistics at a company's request.
EMAIL Melissa@tripstothemouse.com for more information on the above opportunities.