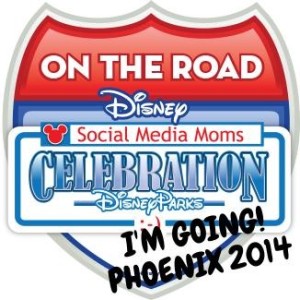 BE INTENTIONAL. Be Intentional, be intentional. This was the underlying message I took away from the Disney Social Media Moms' Disney On the Road event. All of the take aways come back to this mantra. Shout it from the rooftops and whisper all throughout your day. This was a part of all of my yearly goals so this was perfect timing for a mid year boost. I was one of the bloggers chosen to attend Disney On The Road in Phoenix. This was my first Disney Social Media Moms Celebration and I was more than blown away.  I could write pages on what I learned and the official event was just a half day. I want to share the lessons I took away from the event, all of which will propel this blog even further and I know you will learn something too.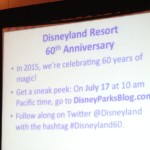 1)   Play with your kids, appreciate your family time. Be present for them. Without your personal experiences you don't really have much to write about. (Disneyland's Public Relations Director Michele Himmelberg ) She also shared some fun events taking place over the next year with the most exciting one being Disneyland's 60th birthday celebration!  You will definitely want to be watching for the #Disneyland60 hashtag for all the special events!
2)   Be authentic, be true to your voice. Write, write, write.  Be organized. These words come from someone who I follow religiously, Erin Glover, Disneyland's Social Media Director. She actually shared how their team collaborates together no matter which entity they are representing. They share across teams and tie in ideas together to best benefit us, the readers. She's a big believer in a content calendar. Erin's team utilizes Google Docs to help keep organized as a team. I am still using old fashioned pen and paper but knowing there's a plan for the coming months is huge. If you do more than just blog and you are sharing across social media networks, it helps to incorporate that into your calendar as well. If you aren't already subscribed to the Disney Parks Blog, you should be!
3)   Be deliberate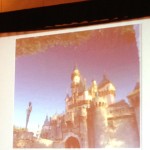 . Wow, Tracey Clark was the star of the show for me. Her mini class on mobile photography could have lasted all day and I would have been mesmerized. I will be taking one of her online classes and I think every person out there can benefit whether you blog or not. I especially loved her philosophy that the best camera you have is the one in your hand. Snap out of snapshot mode. I have especially been working on this since the event. Capture the unexpected. Do it differently. Move your body. Don't try to move the subjects, YOU move to get that unique viewpoint. Every photo she showed us was taken with her phone. Pretty cool.
4)   Elevate the every day. It's the every day moments you forget, capture those. This is so true. My children are still so young yet I feel like I am already forgetting some of their moments.  Tying into that, HP was one of the event sponsors. They provided an unforgettable gift to everyone attending as well as some special giveaways.
5)   Use your network. Ask and people will help you connect. Consistently this is how the Huggies MomInspired Grant Recipients  overcame obstacles. If you have an idea you want to pursue, you need to enter their grant application here. We heard from Lisa Cash Hanson from Snugg Wugg, Romy Taorima from Psi Bands, and Allyson Phillips from Tilty Cup.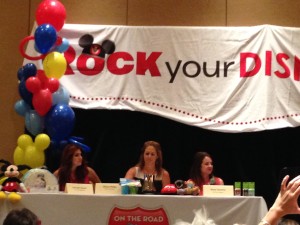 6)   Share your ideas with people who aren't your friends. Appreciate their honesty and improve upon the negatives they see.  Lisa was especially honest with us about the obstacles you face. I loved that part!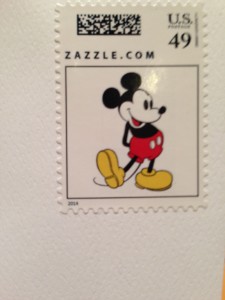 7)   Spend time with your family. Hmm, sounds like number one. Must be important! Thank them. We were given the opportunity to send our photo from HP to someone special that really makes a difference in our lives.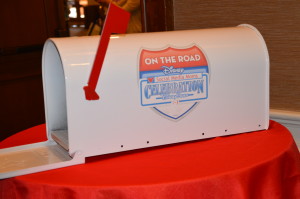 8)   Never burn bridges. Nadine Bubeck shared her story with our group. Above all she learned over and over that the bridges she formed, no matter how old or small, came back to help her in her career.
9)   You can learn from anyone if you choose to do so. There will always be someone who has a bigger, better blog. And there will always be someone you can help. Grab that person by the hand and help them. And look for the hand of the person who is reaching out to help you.  This was the biggest lesson learned from the other attendees.
Be intentional is what I heard in these messages over and over. Be present, have a plan, be intentional. If you are being intentional in all that you do, you will achieve greatness. That's not to say your path will be the same you set out to run along. All of these amazing speakers and this event could not have been made possible without Maria Bailey. I have been following her as well for some time. She epitomizes the words BE INTENTIONAL. She lives, breathes, and truly runs the path of intentional living. I doubt she realizes the inspiration she provides for so many women and I am grateful for her.
I am honored to have been included in this incredible group of bloggers. I learned just as much from the other attendees as I did the speakers.  I am thankful I went out the day before the event and enjoyed a day of recharging. It allowed me some needed mommy down time, some time to really think about what I wanted to take away from this opportunity, and a chance to enjoy the incredible venue, The Fairmont Scottsdale Princess(watch for a separate review of this resort and book it!). I wish I would have planned staying the second night but I at least had a late flight.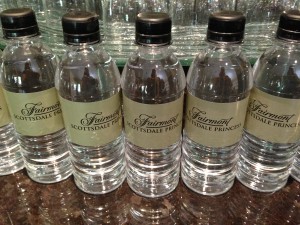 For any of you that followed along for the other On The Road events, you know that Mickey Mouse made a guest appearance. Well, we were truly surprised when Grumpy Cat showed up in his place!  Every opportunity I have had in the past to meet her has resulted in crazy long waits, longer than Anna and Elsa even!
What questions do you have for me about this event or these takeaways?