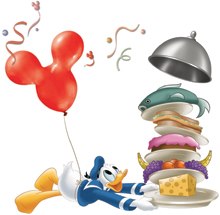 I get asked daily if Disney's Free Dining for October-December is released yet. Disney rumors fly around on the internet and people claim to have inside sources. I've never been one to get all excited over the Disney rumor mill. There's a lot of people to claim to have "inside" information. Maybe they do, maybe they don't. Either way, I've seen some of the most popular "insider" claims to be proven false. Those people usually delete their prior prediction posts or alter their blog entries so there's no trail of how many times they were wrong.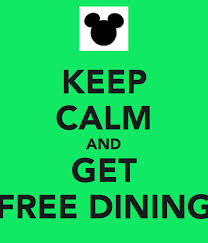 The reality is Disney tends to release a discount close to the time a current discount is expiring. (Current discount is expiring July 31st.) I could throw a bunch of dates at you and get you excited and then pull those dates back as they come and go. The most recent rumored dates have ranged from July 1st all they way to August 1st. Clearly most of those rumors were wrong. I take a different approach. Instead what I do is check bright and early on any day I think a deal might be released. No stress for my clients-I take care of it all! They just wake up one morning with an email saying I've rebooked them and how much money I saved them. I have not missed a single discount deal release morning yet with my approach. And in the mean time I haven't gotten a lot of people hopeful for something that may or may not happen.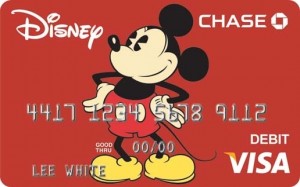 What has Disney told us about the upcoming discounts? Absolutely nothing. What do I know from educated research and trends? Disney is cutting back on discounts which means that I expect there to be fewer dates included and fewer rooms overall as part of the discounts. The current PIN code offers are consistent with this theory. This is normal as the economy improves, discounts and deals go down a bit. It's the same across other industries too. There might even be a different kind of discount. Will Disney visa card holders get the first dibs like the past? I honestly don't know. There's some strong indications that they won't but I certainly wouldn't count on it one way or the other.
So what can you do to make sure that you are in the know for all Disney discounts? Simple-work with a travel agent(preferably me of course) that is going to look out for YOUR reservation. When looking make sure you choose someone who is going to go that extra mile. Generally the day a discount is released I don't get my email alert from Disney until mid afternoon. I've already rebooked by clients well before lunch time and have contacted anyone that is interested in the offer with their quote and/or a courtesy hold placed for them. I also post the deals as soon as I can on my facebook page. My existing clients take priority over this but I get it up as soon as I possibly can.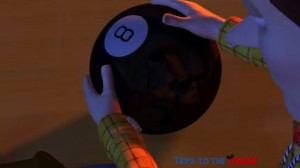 If you like getting excited about the potential dates, by all means read the rumor mill. Around here we've found the Magic 8 ball sometimes knows the answer too. But if you want to just know someone else is taking care of it while you go about your business, email me and I've got you covered.