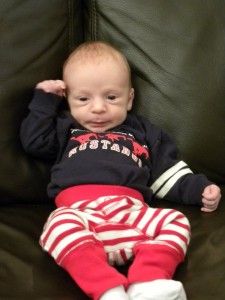 Tomorrow, August 24th, marks the day my oldest child has his first day of Kindergarten and I am HAPPY. I had a mom look at me like I was nuts this weekend when I said I can't wait! Apparently you are supposed to be tearful and sad that your little one is growing up and if you aren't, just pretend. I think I might have different feelings if he was going into a traditional school. We have chosen Montessori for his preschool and early elementary years though so instead of being the youngest at his school, he's one of the oldest kids. Instead of being the tiny little kid in a sea of big kids, he's the big kid.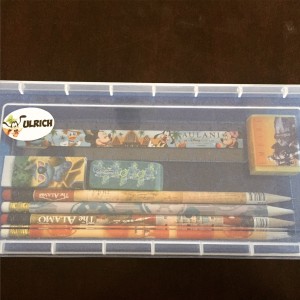 As we were school supply shopping he asked "Mommy, is Kindergarten a big deal?" I guess after multiple people stopped and asked him about his grade he got that it just might be something big. My response "Yes! You get to be one of the leaders in your class!" He was so proud of his pencil box filled with fun pencils, he carried it around the house for a while.
We spent a full year deciding where he would go to Kindergarten and early elementary school. Yes, I am especially Type A when it comes to education. I bet you're not surprised! I know we made the best choice for him because tonight there isn't anxiousness, there's just peace and calmness. The supplies are labeled, clothes are set out, breakfast planned. Sorry teachers, but they are getting donuts because it's also my birthday and birthday donuts are a must do! We will throw in a little fruit juice to balance it out a bit.
I have nothing but excited feelings for him tomorrow. He has grown so much in his self confidence in his classroom and this year will be even more opportunity for that. He is starting his kindergarten year already reading, which is something he is so proud of and he can't wait to get started on the second level. He has confidence in his abilities and is ready to be a big buddy to a new friend. He knows he can help other children with their lessons and is excited to do that. If there are any tears tomorrow, it won't be sad tears or wishing he was home all day. They will be happy tears over the incredible little boy he has become. He has empathy, confidence, kindness, and creative problem solving skills. These are all qualities his amazing teachers have nurtured and I have complete faith they will continue to nurture his gifts during his kindergarten year.
I hope all of you have the same happy feelings tomorrow as you send your kindergarteners off for their first day. Happy tears mamas and daddies, you've all done well!
Stay tuned for first day photos to be added to this post tomorrow.