Hi Mamas! Do you like going out for a nice dinner for New Year's Eve? If so, there's no better place than Walt Disney World to experience that! Most of the time you will need to blindly book a restaurant before they have released the exact menu offerings for the special dinner.
So far only Monsieur Paul has released their menu options for New Year's Eve 2013. And they have reservations available. They will have a three course lunch from 12-6:30 PM. Lunch is $75 per person. Then there will be two seatings for New Year's Eve dinner, 9 and 9:30 PM. Dinner is $195 per person. The three course lunch includes the following: Choice of Appetizer ( escargot ravioli, blue cheese salad, mussel soup) Choice of Entree (chicken stuffed with mushroom duxelle, main lobster, and beef short ribs) Dessert is just listed as a New Year's Eve Dessert. The dinner menu includes the following: champagne of course, Appetizers (beef broth oxtail and lobster salad) Fish Course (scallops and halibut) Meat Course (roasted chicken breast and grilled beef tenderloin) and of course the dessert as well.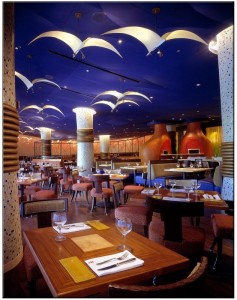 Jiko's
Other restaurants that are available that I would expect something special for New Year's Eve are : Jiko's at Animal Kingdom Lodge, Hollywood Brown Derby at Hollywood Studios, Mama Melrose at Hollywood Studios, The Grand Dining Room Wolfgang Puck at Downtown Disney, and the Crossroads at the House of Blues at Downtown Disney.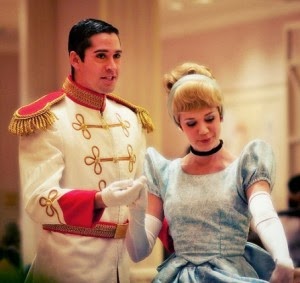 1900 Park Fare
Another twist on New Year's Eve dinner that is fun for the whole family is opting for a character meal to celebrate instead of a nicer dinner. 1900 Park Fare-Cinderella's Happily Ever After dinner and Mickey's Backyard BBQ are both available. Both are fun experiences even without the holiday environment. There's also the dinner show at Hoop Dee Doo. The food will likely be the same but I would expect a few surprises for the holiday.
No matter where you choose to dine, it will be special at Walt Disney World. And don't forget to catch the extra special fireworks shows!