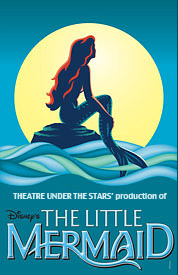 We had the pleasure of seeing Disney's The Little Mermaid last night at Bass Concert Hall. It is part of the Broadway in Austin series. You must buy tickets! Better yet take your friends too, especially if you loved the original story.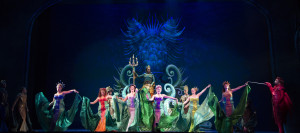 I was curious how they would portray so much of the musical under water. The sets never disappoint with the Broadway in Austin series. You really did feel like you were under the water! Blues and greens were used heavily as you might expect. And instead of making the water move, the cast moved in a way to make you feel like you were floating. The costumes though took the prize. The pageantry of colors felt like you really were seeing under the sea with the bright colors of all the fish. Having seen various versions of The Little Mermaid, I expected more puppetry but to my pleasant surprise there was very little. The one thing that really was surprising though with the costumes was the use of skateboards! Flounder and the evil eels Flotsum and Jetsam all three incorporated skateboards into their costumes and movement. Brilliant!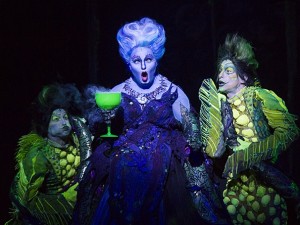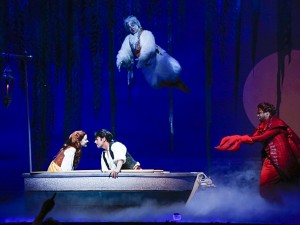 Anyone reading this blog knows the story of The Little Mermaid. One of the parts that I really thought the actors nailed was the chemistry between Ariel and Prince Eric. It definitely grew as time passed. Don't worry it was all G rated though for those little ones who are in the audience.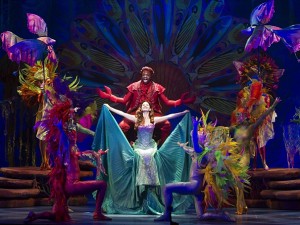 My favorites of the musical were Ariel and Sebastian. Both were as true to the original story as you could have hoped for. They had great personality on stage. Ariel's voice was expected to be beautiful but it was strong and captivating as well. Sebastian's facial expressions made his part. I also enjoyed Ursula. She was hysterical and really captured the humor of the sea witch along with the meanness.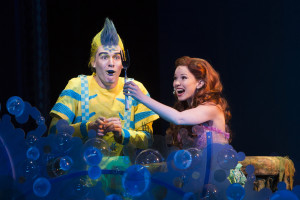 The crowd favorites were Flounder and Chef Louis. Flounder, the dear soul, really did an incredible job. He constantly moved just like the Flounder in the movie! So much so, it made this motion sick person a little quesy watching him. In this version, Flounder also had a crush on Ariel. I don't recall that part in the story or movie or any other version I've seen so I am not sure if that was subtle and I didn't catch it or if this was just a tweak for this production. It felt a little wrong to me though! Not creepy wrong just off. Chef Louis was a riot! I laughed so hard I had tears in the scene with Sebastian and Chef Louis in the dining room. That was serious talent to pull off those shenanigans!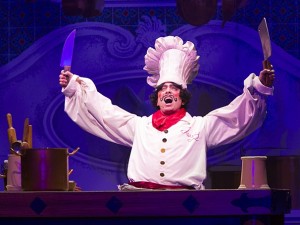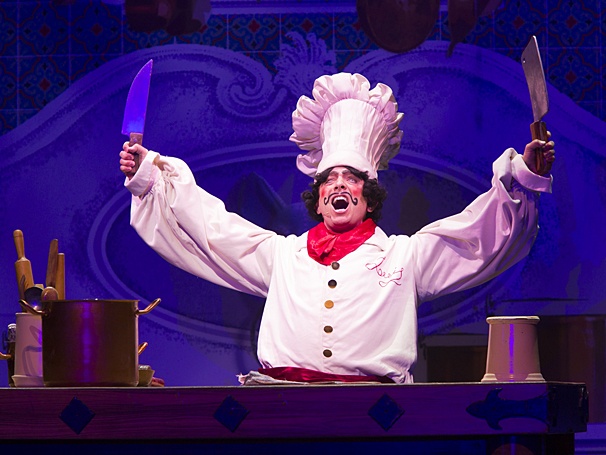 And a musical wouldn't be complete without mentioning the most important part of the production, the Orchestra. People were moving in their seats. Some(unfortunately) even tried to sing along. Please don't do that for the sake of all around you! The orchestra though was just beautiful.
We saw this production as a date night. This would make a great date night this weekend but also a wonderful girl's night out. It is kid friendly but there were a few parts that would be scary for the 6 and under range, especially Ursula! Tickets are still available. Don't wait though because I expect it will sell out. Last night was a packed house!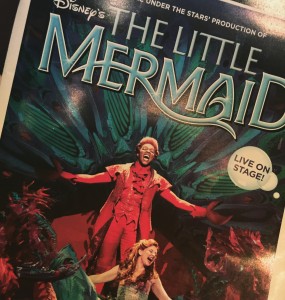 BASS CONCERT HALL ENGAGEMENT RUNS
September 29 – October 4, 2015
WHO:           Lexus Broadway in Austin presented by Texas Performing Arts
WHAT:         Premiere of The Little Mermaid
WHEN:         September 29 – October 4, 2015
Tuesday – Friday at 8 p.m.; Saturday at 2 p.m & 8 p.m.; Sunday at
1 p.m. & 7 p.m.
WHERE:       Bass Concert Hall / 2350 Robert Dedman Drive / Austin, TX
TICKETS:    Start at $35. Tickets are available at BroadwayinAustin.com, the Bass Concert Hall box office, all Texas Box Office Outlets, by phone at (512) 477-6060. For groups of 10 or more, call (877) 275-3804 or email Austin.groups@broadwayacrossamerica.com.
*All Photos other than the program photo are courtesy of Broadway in Austin and subject to copyright laws.